Speaking of social action in Art work… These ladies are one of the quintessential groups in such movements. They are the Guerilla Girls. Combining feminism and art in acts of "guerilla warfare".
If you haven't encountered the group yet I suggest looking into them. They are right up our alley as far as this community and a perfect example of one of the many ways art can be utilized to create change in and draw attention to social issues.
They're an interesting mix of grass roots social action, feminist theory, and critical, sarcastic, humorous and satirical artists.
http://www.guerillagirls.com/
In 1985, a group of women artists founded the Guerrilla Girls. They assumed the names of dead women artists and wore gorilla masks in public, concealing their identities and focusing on the issues rather than their personalities. Between 1985 and 2000, close to 100 women, working collectively and anonymously, produced posters, billboards, public actions, books and other projects to make feminism funny and fashionable. At the turn of the millennium, three separate and independent incorporated groups formed to bring fake fur and feminism to new frontiers:
Read more at their site
heres a lil peek.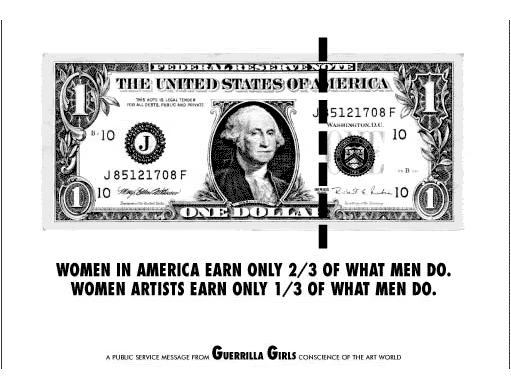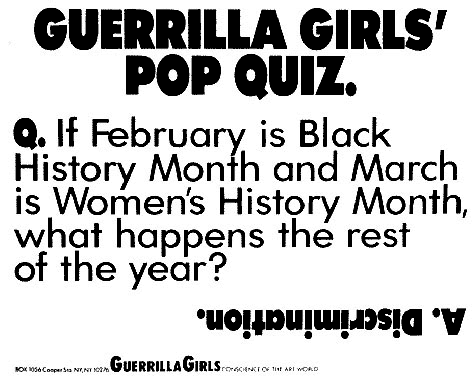 -Brena-